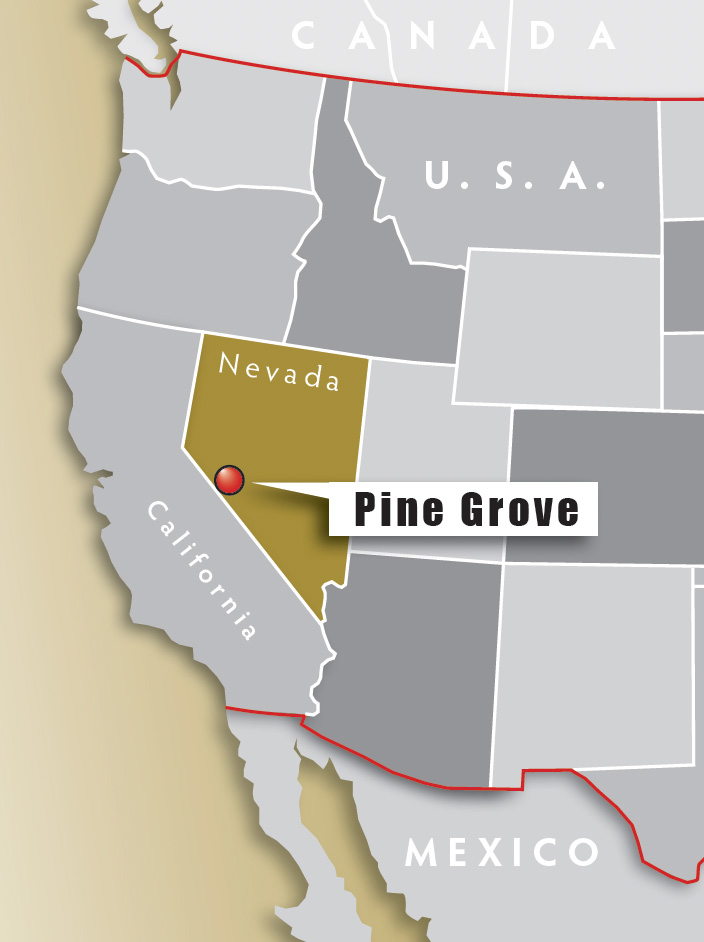 Lincoln Gold Mining Inc. (the "Company") is a Canadian based exploration and development company trading on the TSX Venture Exchange under the symbol LMG and on the Frankfurt exchange under the symbol ZMG2. The Company holds interests in two gold properties in key mineral regions of Nevada and California. Both projects are situated in districts with histories of gold production. Lincoln's primary goal is to advance the Pine Grove project in Nevada towards production.
Corporate Objectives
Achieve gold production at Lincoln's Pine Grove Gold project in Nevada.
Production goal of 50,000 –100,000 ozs gold per year in 5 years.
Grow the Company through cash flow from production.
Continue evaluating exploration projects that hold potential to expand Lincoln's property portfolio in North America.
The Company's long-term plan is to become a mid-tier gold producer.